To register Scriptcase you need to have in hand:
Serial with its status Open

License Owner's Login and Password. Same account used during the license purchase process.
1. Obtaining serial
After requesting a new serial, you will receive a new serial available to register your Scriptcase.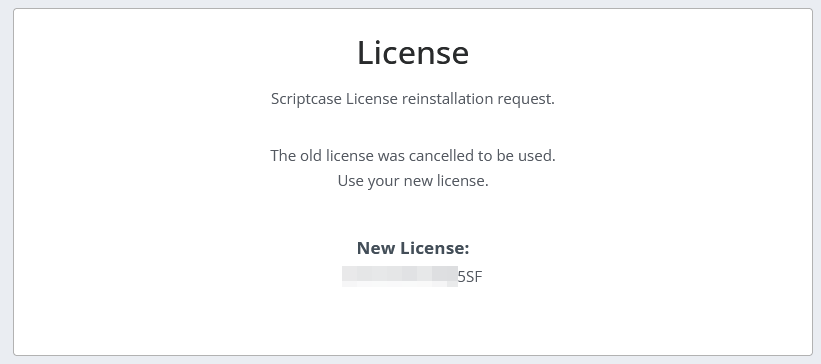 If you are not aware of the serials that are available for registration, you can check the list on our website.
After logging in and accessing the
Serials tab
: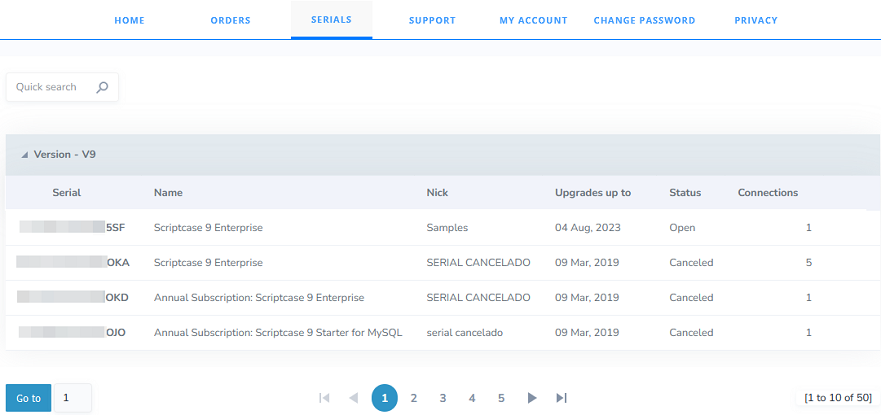 2. Accessing Scriptcase
Now access the Scriptcase that will be registered through the browser of your choice.
Example of access when performing a local installation
127.0.0.1:8091/scriptcase

localhost:8091/scriptcase
Example of access when performing the installation on a server
180.204.163.144:8091/scriptcase/

mysc.dominio.net/scriptcase/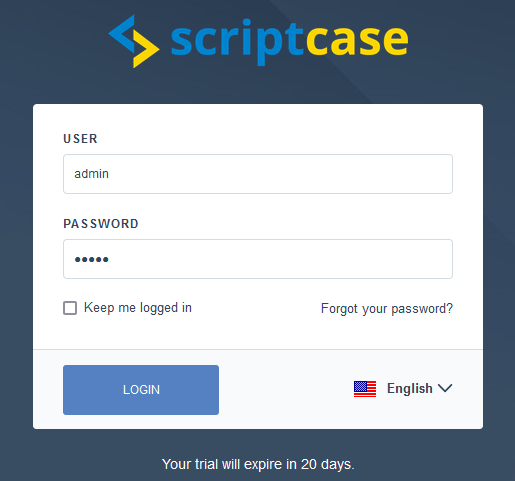 3. License registration
In this step, the access data to the license owner's website and the license with Open status will be used.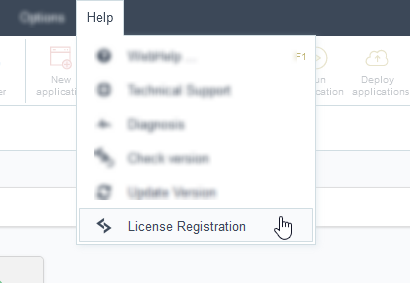 3.2 Online Registration
In this step, enter the Login and Password of the license owner and the serial number that will be registered and click Register.

A kind reminder that the serial must have its status: Open.


Check your Internet connection - To register online, the machine where Scriptcase is installed must have internet access.
Antivirus - In some cases, it can block the registry or slow it down a bit.
Restricted Network - If your network has a domain restriction for scriptcase.com.br, contact your network administrator to add an exception.