Installation Directory
In this option, you can set the installation path.


:
This button lets you select the installation folder or create a new one.
Click Next to continue.
5 - Configure Scriptcase Apache.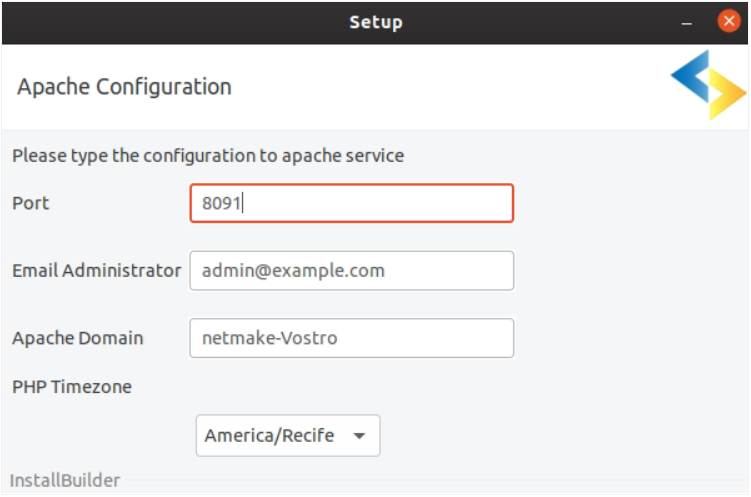 Port
Here will define in which port the Scriptcase Apache service will run on. We recommend using the value set in this installation (8091).
Admin Email
You can configure Apache administrator email for better control of your environment. This setting serves as information when a server error occurs. A message will appear along with the administrator email to be contacted.

Apache Domain
The Apache domain must be set here. We do not recommend making any changes to the default value.
PHP TimeZone
In this option, you can set your PHP TimeZone. It is recommended to select the option corresponding to your time zone. You can check the list of available TimeZones here.
Click Next to continue.
6 - Clicking "Next" will start the installation process.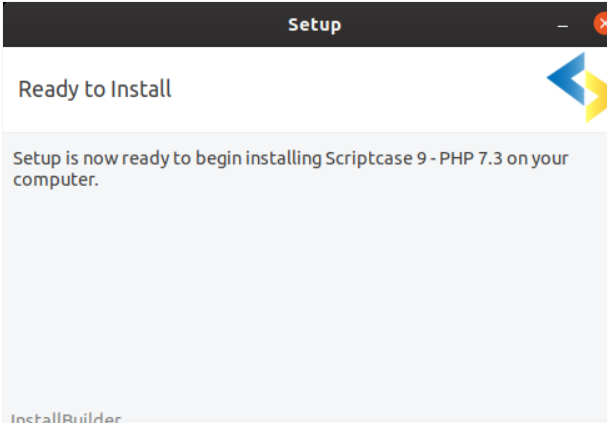 Wait until all components are installing and the environment is set up.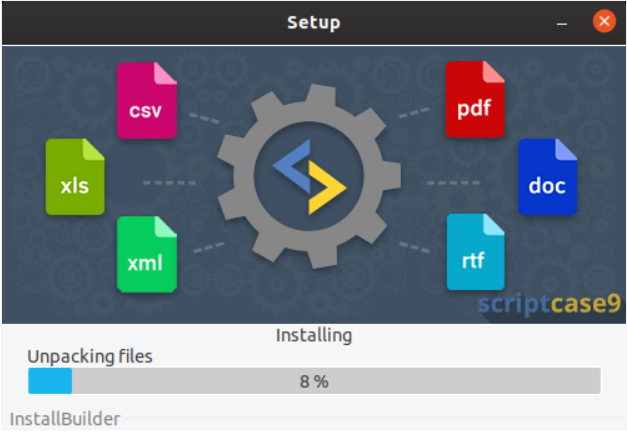 8 - Complete the installation.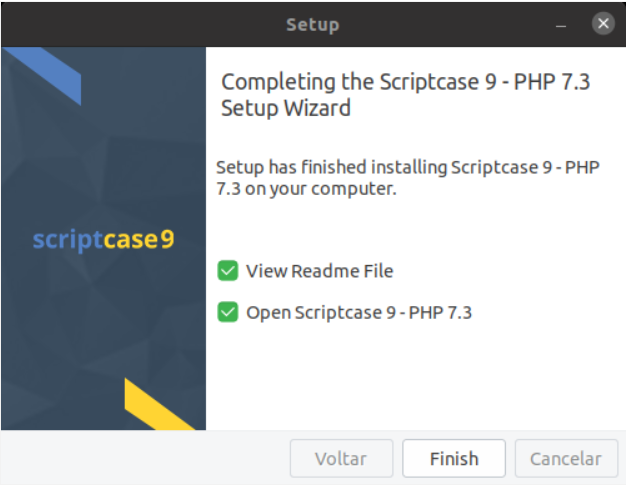 View the "Read Me" file
Clicking finish will show the
"Read Me"
file with all the necessary initial information and helpful links.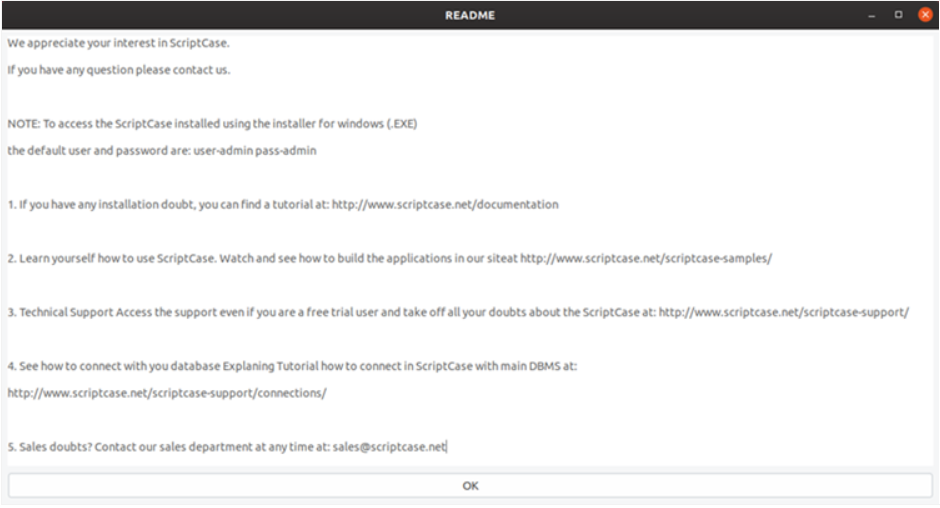 Open Scriptcase 9
Clicking "Finish", will open Scriptcase in your default browser.

Access the Scriptcase

1 -
To access your Scriptcase, you need to open your browser and enter the local IP or domain of the ported server you selected in the Apache setup.
Example 1: http://127.0.0.1:8091/scriptcase
Example 2: https://yourdomain.com:8091/scriptcase
2 - Login to Scriptcase
After accessing the Login page, you must enter the username and password to proceed to your development environment.