4.Create a security module and on the initial configuration screen choose the Authentication (2FA) option:
Choose the API created in the previous step and the two-factor authentication as shown in the image below.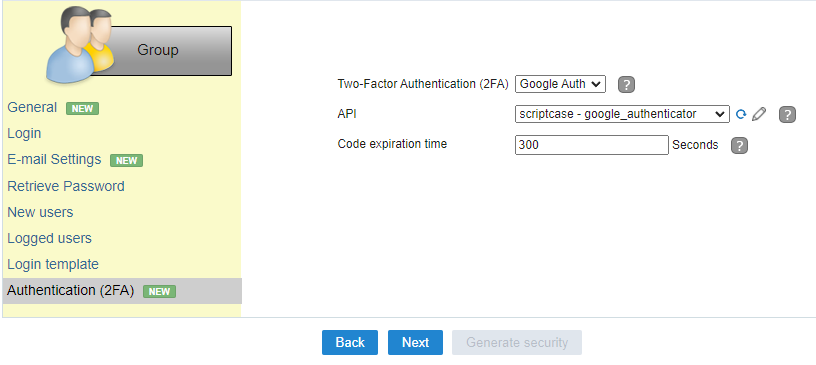 5.Proceed with the default configuration of the security module and generate the source code normally
6
.
Download
the
Google Authenticator App on your Smartphone
, the link can be found here or in your app store:
7.Run the application in Scriptcase and choose the option in the Authentication security menu: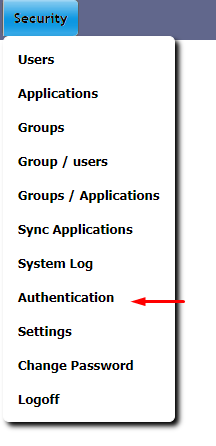 8. A QR Code will be generated to be used in your application downloaded in step 6 of this documentation on your smartphone.

With the generated code, place it below the QR Code Below and click OK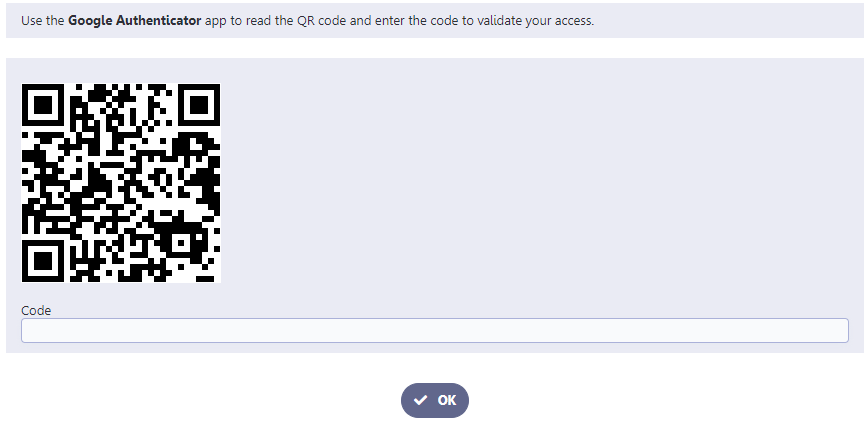 9.In your application Choose the option to Read the QR Code, point to the Generated Code above and your key will be registered on Google.