This tutorial shows you how to obtain Dropbox access credentials.

1) First, it is necessary to create a Dropbox account. Access the link to create your account.
(User must be an administrator).

If you already have an account, please proceed to the next step.
2) You must create a Dropbox API access key from App Console.

Click "Create app"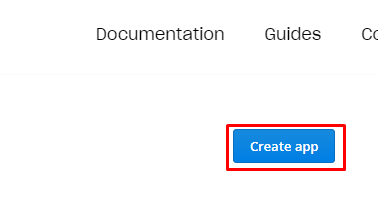 3) After that, you must specify the type of access Dropbox access and the name of your app and click Create App again.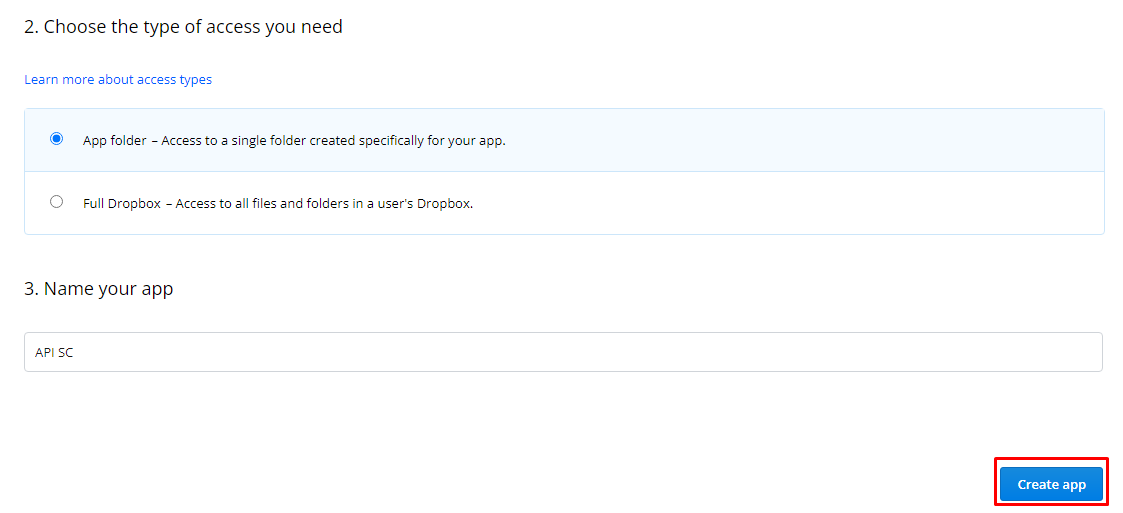 4)
The next screen will display your API information, click on the "Permissions" tab
and select the desired options.

These options are for team members to perform actions selected by the administrator.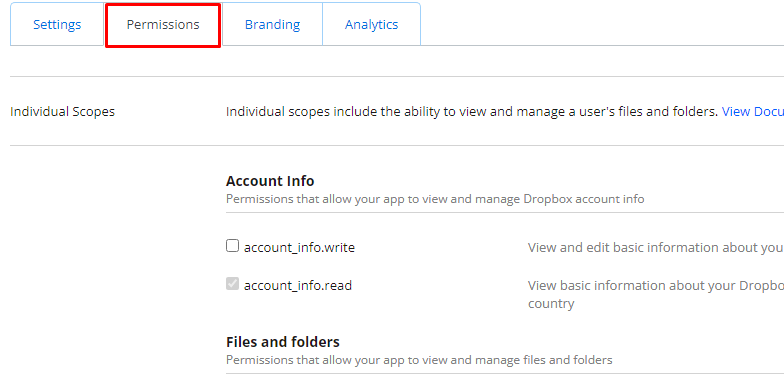 5) Return to "Settings" and note that your APP's information will be available, including the "APP KEY" and "APP SECRET" options to be informed in the scriptcase API settings.

Enter the URL of your system in the Redirect URIs (OAuth 2) field and click on the "Add" button.
Example: http://localhost/


Click on the "Generate" button under "Generate Access Token" in the OAuth 2 options to generate your key.
Copy the generated TOKEN and enter it in the scriptcase API settings.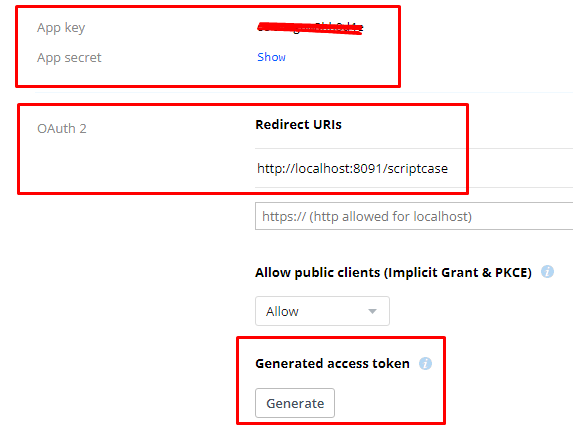 6) Enter the credentials generated by your dropbox app in ScriptCase.