See how to create groups of fields in a simple way in the query application.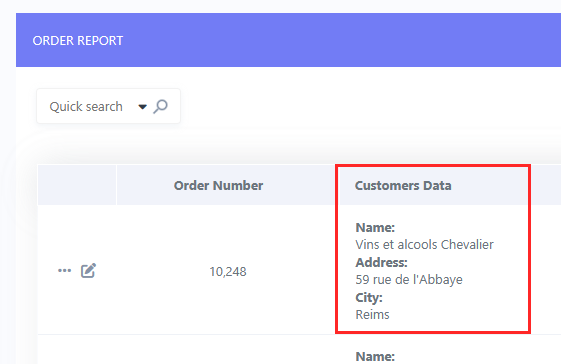 1. In a grid application, access the Fields menu and click New field.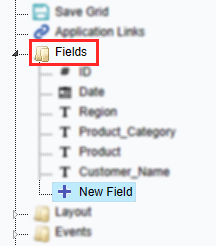 2. Set the quantity and click Continue.
In this case we only need one field.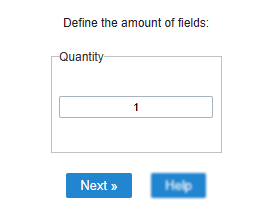 3. On the field inclusion screen, in the Type field, search for the Special category and select the Field Grouping type.
Define a Name and Label for the button group.

The Label field is not mandatory, leaving it blank will assign the value of the Name field.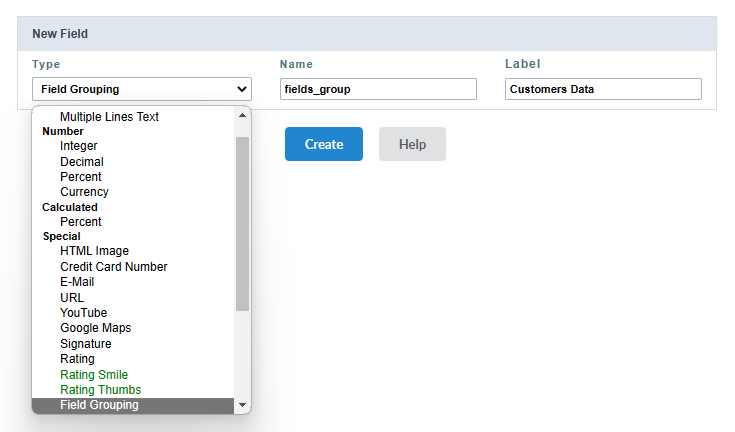 4. Finally, Select fields must be part of the button group.

After saving the settings, just run the application.